Tips For A Successful Baby Shower Party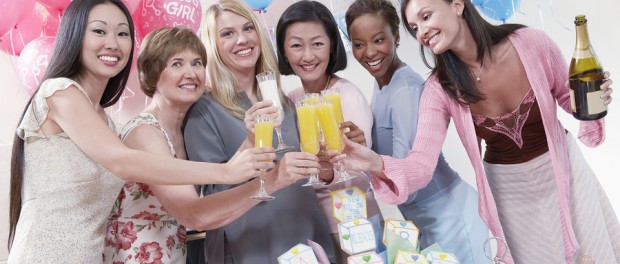 If you are planning a baby shower party, then this article is for you. Today, we will list some simple, but very useful tips to ensure that your party will be fun, exciting and memorable.
Menu
One of the most important things you need to prepare is the menu. Aside from the guests, themes and games, a party will not be a party without food. Always remember to take into consideration what your guests will like. Also, take note that people love socializing with each other during parties so this will also affect the food of your choice.
Number of guests
Aside from the food itself, you also need to be certain on the number of people attending.  Invite the people closest to the pregnant woman.  Unless it's a surprise shower make sure to ask the pregnant woman who she wants to attend and will ensure you don't accidentally leave someone out.
The number of guests will also affect the amount of food you need to prepare. As a rule, it is a good idea to always be on the safe side. This means that it is best to have an excess than to end up with no food for some of your guests. If you are just planning a small and intimate party, the traditional finger foods may be a good idea. Although, you can always serve an entire meal if you want. Since you are the host, everything will be up to you—including the food you will serve.
Games
Check out our baby shower games section for this.  It has the best fun and unique baby shower games. There are so many games to choose from that will make your party fun. Also, do not forget about the prizes for the winners.
Time, Place and Location
These are some more details that you need to decide on. If you want an afternoon shower, then it is safe to say that your guests have already eaten lunch. If this is the case, then you may just serve finger foods or light snacks. If you want a dinner party, then of course, you are expected to serve dinner.
Theme
Another thing you need to choose is the theme. When choosing a theme, consider the gender of the baby or if you want, you can based the theme on what you like. For example, if you are an old soul, then you may try a vintage-theme baby shower. Check out our Baby Shower Themes section and you will be surprised how many fun themes you can try.
Help
You do not have to do this alone. You can always ask for the help of friends and families. You can even ask helps from the guests. How about a pot-luck party? Nice idea, right?
Baby shower planning can be a tedious process. It will require a lot of work, effort, money (at times) and of course, love. Because of this, it is better to plan ahead so that you will have the time that you need. After all the work, it is time to have fun and welcome the baby with open arms.