What To Do With Your Baby This Summer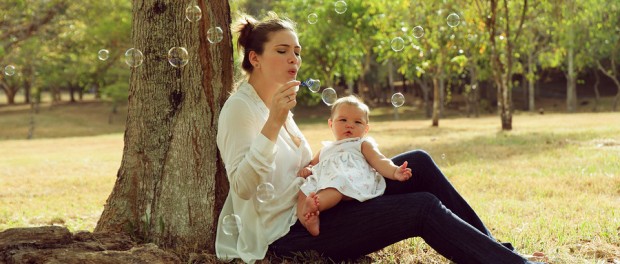 Summer time with your baby can be fun. Just because they are little doesn't mean there are not some activities that you can get them involved in. They are growing, and are full of wonder. That in itself will be a joy. Discovery is an amazing part of a baby's development.
Here are some things you can do with your baby this summer.
Go To The Zoo
The zoo is fun for all ages. Rather you are just going to take a leisurely stroll, or to explore with your little one in an action packed day of animal gazing. Babies love to look around, and you will also notice that they love being outdoors. They will be excited by all the sounds, colors, and movements that are being introduced to them. It wont matter what your looking at, your baby will more than happily take a look around to see what is going on.
Picking Berries
You can spend the cool of the morning picking berries with your baby. This is a perfect way to introduce them to healthy snacks. Their little hands will be busy picking delicious treats, and don't be surprised when more goes into their mouth than the bucket. Even if they are not old enough to engage in picking, you can spread a blanket out and let them enjoy the fresh air. Just find them a nice shady spot so they don't catch too much sunlight.
Swimming
Spending the day with your baby splashing about can be filled with so much fun. It's a great way to cool down, and your baby will enjoy watching other children play. A baby pool in the back yard will also do the trick. You can place it under a shade tree, and have a great day splashing in the water with your baby.
Check Out the Farmers Market
Going to a farmers market to pick up some healthy foods is the perfect opportunity for your little one to soak up some interaction with other people. Babies are busy, and they enjoy looking around to discover new things. A farmers market is filled with bright colors that will catch your baby's eyes. Plus, as they grow up, they will gain a love for fruits and veggies, because of their interaction with them.
Library Story Time 
Babies tend to love books. They love to look at the pictures, and hear the different sounds as you imitate the characters. The library is the perfect place to relax and enjoy a great story with your baby. Check out when your library holds story time, and take your baby. They will have oppitunities to interact with other kids, as well as enjoy a story. A lot of libraries will have a special story time just geared towards babies.
Nature Walk
Your baby will enjoy an outdoor walk as much as you do. You can put them in a stroller, or a forward facing carrier so that you are hands free. This will allow them to look around while being close to you. You can watch their little eyes light up, as they explore the great outdoors.
Other activities to consider partaking in with your baby include:
Picnic
Attending a Fair
Going to the Beach
Blowing Bubbles