Birthing Method: Types of Phaicians and Birthing Locations Avalible To You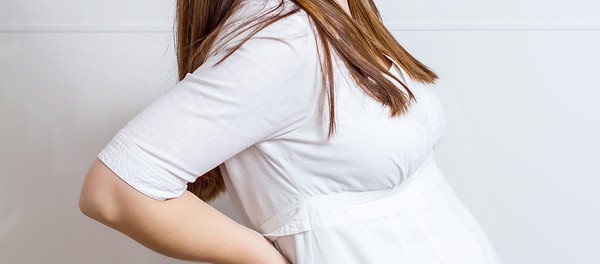 Deciding on a birthing method is something you should not take lightly. It is an important decision that should always include you and your baby's best interest. You want to be comfortable with your decision, and also have a plan if things do not go accordingly. Know and trust all those who are involved in your birthing plan, as you will need to depend on them while birthing your bundle of joy.
You want your whole pregnancy and the birth of your baby to be a good and memorable experience. You will want to put your birthing plan together early in your pregnancy, so you have time to receive the proper prenatal care and get acquainted with the birthing method of your choice.
Depending on your choice of health care provider, you will have a limited number of birthing locations. Health care providers typically have a preference of where they practice, and that is an important factor to consider in your decisions that you are making.
Types of Providers
Obstetricians – an obstetrician is a certified medical physician that specially cares for pregnancy, labor and birth. These types of physicians get an education that qualifies them for this type of specialty care. They will also have a great knowledge of the female reproductive system and the types of surgeries that surround it. Typically, obstetricians deliver baby's in a hospital setting.
Family Practitioners – These types of physicians have a wide range of studies, which includes, but is not limited to, obstetrics, pediatrics, surgery, and internal medicine. While gaining their education they will be taught skills to care for the entire family. Family Practitioners are able to tend to pregnancies that are low risk, and can perform deliveries in a hospital setting.
Midwives – Midwives will undergo a wide range of training as well. There are different types of midwives. Those who become Certified Nurse Midwives will have a nursing degree, plus training in the field of delivery. Direct-Entry Midwives or Certified Professional Midwives will gain a vast knowledge in midwifery, but do not have a nursing degree. Midwives are very flexible when it comes to location and individual needs. They typically are ideal for those who are a low risk pregnancy, as they do not receive the lengthy training that other medical professionals do. Those wishing to have a home birth will typically seek a midwife for their delivery. However, midwives do practice in hospitals and birthing centers as well.
Locations
Hospitals – Those who choose to have an obstetrician or family practitioner overseeing their delivery, will typically deliver in a hospital. In recent years, the number of midwives preforming births in a hospital setting continues to increase.There are many advantages when it comes to choosing a hospital setting as your birthing location. If something should go wrong, you have a variety of technologies that could be utilized to help solve the issues.
Birthing Center – Birthing Centers are designed to cater to deliveries. You will receive a more relaxed setting if choosing a Birthing Center location. Midwives typically practice in these types of facilities, but you will also find some obstetricians who are willing to deliver in Birthing Centers that are within a hospital.You will find that Birthing Centers have less restrictions and guidelines, which gives you more liberty over your birthing and labor decisions. These types of centers are ideal for those who have low risk pregnancies and are looking to have little to no labor intervention.
Home Birthing – Since the beginning of time women have been delivering baby's at home. While it is not as popular as the other options, it is still an option that many mothers prefer for a variety of reasons. Mothers love the freedom it gives them when it comes to birthing their baby at home. There are little to no guidelines or restrictions. However, there are more responsibilities that you need to understand when choosing a home birth. You will need to completely prepare for your birth, and have all the supplies there and ready. You need to fully understand the risk that is involved with home birthing, and be ready to be taken to the hospital if anything goes wrong during the delivery.
Midwives are the health physicians that you will turn to if you decide to have a home birth. Those who have low risk pregnancies can choose to have a home birth, as they are not recommended for any mothers who has seen complications during pregnancy.
Take the time to decide what birthing method is best for you. It is absolutely crucial that you understand all your options and risk that are involved. Your baby is one of the most precious gifts life has to offer, and it is important that both of you have a safe and memorable delivery.