Useful Baby Shower Basket Gift Ideas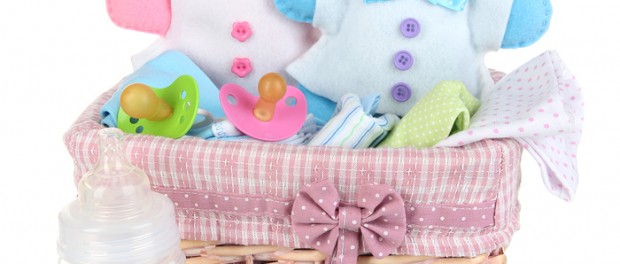 Have you ever been invited to a friend's baby shower party? If yes, then you may have experienced already having a hard time choosing what to give to the expectant mother. While there are so many cool gift ideas, it is still hard to choose the perfect present for this very special and joyful occasion.
One of the best ideas to give is a gift basket. The basket will contain various baby items and goodies that can help the mom, and of course, the baby as well. It can include baby garments, blankets, bears, toys, changing pads and a lot more. It will depend on what you want to include on your basket, you can go simple or grand, it is really up to you.
 Why choose a gift basket?
Just like what we have mentioned earlier, gift baskets are very useful for moms to be. This is a cool gift especially if you add personal touches to the basket. For example, you can design it the way you want it. If you do not feel like doing the basket yourself, there are so many baby shops and companies who can do the work for you. They surely have a lot of designs which will suit your taste, and of course, your budget. Most of the time, gift basket organizers are mothers themselves. This is better since they know already what the baby needs.
Expectant mothers will surely appreciate a baby shower basket gift because it is truly a wonderful present to receive. The various baby essentials it contains will be big warm welcome for the baby.
What should I remember if I will do my own gift basket?
-Aside from the things mentioned above, some other items which you may include are bathing essentials, fairytale books, hanging mobiles and beddings.
-Do not forget about the theme of the party. This will help you to choose what design to use in your gift as well as the items you will include.
-If the sex of the baby is still unknown, then you can go for unisex colors. Usual colors you can use are white and yellow. You cannot go wrong with them.
-Do not forget to put on a card your wishes for the mother and baby. Sometimes, because of too much excitement, we tend to forget this small, but very important detail.
-If you have the budget, you can always try this idea. How about putting some gift vouchers in the basket? By doing so, you will not have a very hard time anymore in choosing what to put on your gift. The mother will have the liberty to buy what she wants.
If you do not have the time to arrange one, you can always shop on different websites online. The price will vary depending on many factors such as the design and the items that the basket contains. No matter what you put in that basket, we are 100% sure that the expectant mother will love every single item on it.