Great Baby Shower Prizes to Give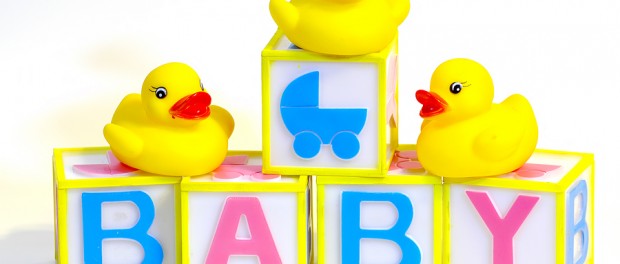 A baby Shower is a way to celebrate the news of an expected child in a family by showering gifts on the expectant mother. According to etiquette, a baby shower party is thrown by a close friend or colleague rather than a family member. Though the party is dedicated to the expectant mother, the guests have a very important role to play and they need to be appreciated.   A shower isn't complete without the fun filled games and if you are a host you must be ready with baby shower prizes for the baby shower participants.
You must be wondering what prizes can be given? Remember baby shower prizes are not about expensive and extravagant items. They are more of a token of appreciation for the guests.  You don't have to spend a lot of money on them unless you want to.  Keep them simple, sweet and meaningful. Novelty items work best and keep the fun factor ticking away.
Take a look at our baby shower gifting ideas!!!
Candy and cookies:  Gift your guests with yummy candies, cookies, dips, jellybeans, nuts, almonds, cashew, raisins or chocolates. You can put these in a bottle or jar and tie a ribbon around it.
Cosmetic items:  If it's an all women party instead of a coed one, so you can gift cosmetic items like perfumes, make up kits, grooming products, manicure & pedicure sets, creams and lotions as baby shower prizes.
Scented Candles: A nice and inexpensive gift for a baby shower prize. You can personalize it by gifting one that is baby related.
Picture frame: Get a nice and small picture frame and gift it with a group photo of the day. To make things better you can engrave it with the date and event for great memories.
Coffee and Tea: You can buy a ready-made box of gourmet teas and coffees or make one yourself.
Stationery: Stationery items like pens, pen stand, notebooks, dairies, baby symbolic paperweight can serve to be excellent and inexpensive baby shower prizes.
Fleece throws: Looks expensive but these cost little. You can easily find these at your local fabric store for about half the price of a chain store.
Bracelets and Bangles:  Everyone will love bracelets in a baby shower party. This is an item that looks expensive yet is a very economical gift that you can choose from.
Grow your own:  Arrange for a colorful and decorative pot and then fill it with inexpensive trowel, garden gloves and a packet of seeds, including "baby's breath" seeds if you can find them.
Keep prizes simple and meaningful and your guests will love them.  Whatever gift you choose the main thing is to let your baby shower prizes shine!